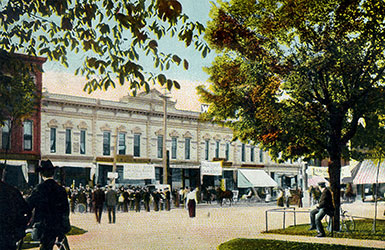 The Bentley Historical Library collects the materials for and promotes the study of the histories of two great, intertwined institutions, the State of Michigan and the University of Michigan. We're an unparalleled resource for researchers and the avidly curious. We've assembled some tools and tips for the benefit of creators of archives, users of archives, and other archivists.
If you are a University of Michigan unit looking to donate your materials, please visit our Records Management for U-M Units page. If you are a member of the public looking to donate personal materials to the Bentley, please visit our Donate Your Archives page.
Best Practices for Curating Digital Archives:
Archiving websites
Digital Curation Strategies and Procedures
Reference Assistance
The Bentley Historical Library Reference staff offers assistance in person, by phone, and by email.