Fielding H. Yost photos, 1893-1900
This is a selection of Fielding H Yost photos from the collections of the Bentley Historical Library.
To order a copy of a photo, contact the Bentley Library reference staff at bentley.ref@umich.edu.
Information about ordering and prices is available on the library's website: Image Reproduction page.
1893-1900 | 1901-1920 | 1921-1926 | 1927-1946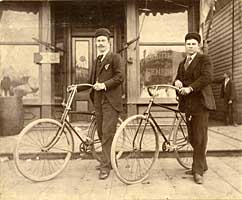 bl012497
Fielding Yost (and brother Ellis?) in front of father's general store
Date: 1893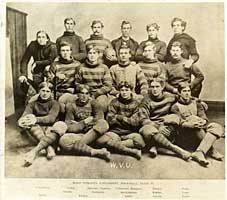 bl012488
Fielding Yost, West Virginia Football team, 189
Date: 189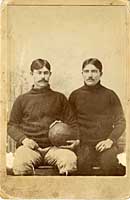 bl012496
Fielding Yost, in college, West Virginia
[Yost on left, other player unidentified) Date: 189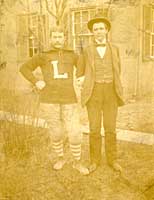 bl012492
Fielding Yost in colllege, wearing Lafayette sweater
Date: 1896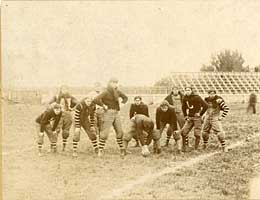 bl012493
Fielding Yost, Lafayette College football team 1896
[Fieding Yost at far left?] Date: 1896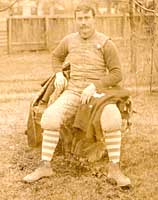 bl012495
Fielding Yost, in college, Lafayette, ca. 1896
Date: 1896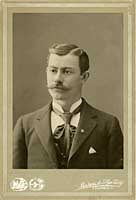 bl011848
Fielding Yost, (portrait), 1897
Date: 1897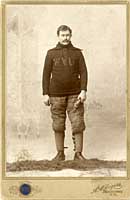 bl011849
Fielding Yost, (in West Virginia uniform), 1897
Date: 1897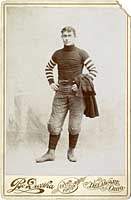 bl011850
Fielding Yost, (in West Virginia uniform), 1897
Date: 1897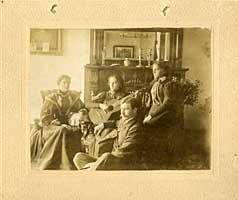 bl011852
Fielding Yost and the Misses Harveys
Date: 1897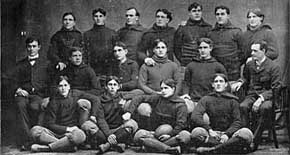 bl012498
Fielding Yost, coach in Ohio Weslyan Football Team photo, 1897
[from Ohio Wesleyan football game program , 1897] Date: 1897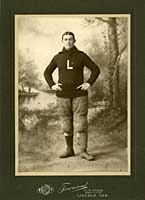 bl011851
Fielding Yost, (in Lafayette sweater),
Date: 1898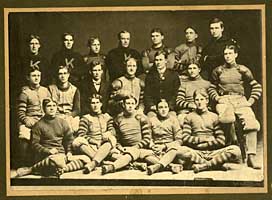 bl012494
Fielding Yost, University of Kansas Football team, 1899
[Fieding Yost at far left?] Date: 1899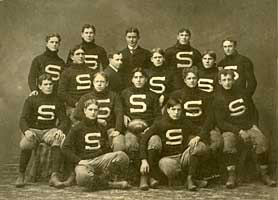 bl012499
Fielding Yost, coach iin Stanford Football team Photo, 1900
Date: 1900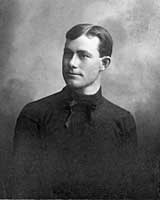 bl012505
Fielding Yost, portrait, 1900
Date: 1900