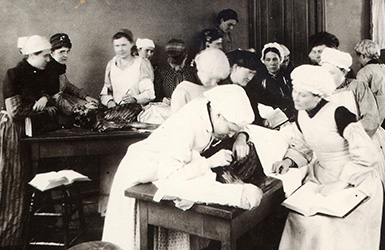 Online Reference Request Form
Use this form to submit your question about our collections or duplication to the Reference Staff. To contact specific staff members, go to the Staff List for individual e-mail addresses.
The Bentley Library Access and Reference Division accepts reference research requests by electronic mail, mail, fax, and the online form below. If possible, you should consult MIRLYN (the University of Michigan online library catalog) and the Bentley Finding Aids (collection inventories) before submitting a request. Reference requests are handled in the order in which they are received.
If you have questions about this form, you can reach the Reference staff by calling the main phone number, 734-764-3482,and selecting the prompt for Reference.
Due to time limitations, the Reference staff is unable to perform fact checks on unpublished manuscripts. However, they will assist onsite researchers with this task.