Michigan in the Olympics

2000 - Sydney
<! -- BEGIN TEXT -- >
Swimmer Tom Dolan and Tom Malchow softball player Jennifer Brundage won gold medals in leading 15 U-M athletes in competition at the Sydney games. Former, current and future Wolverines combined for 4 gold medals, two silver and four bronze medals.
Tom Dolan defended his gold medal in the 400 meter individual medley with a world record time of 4:11.76. He also picked up a silver medal in the 200 meter individual medley. Tom Malchow, a 1999 grad, may have been a surprise silver medallist in the 200 meter butterfly in Atlanta, but he came to Sydney as a world record holder. He captured the gold this time with an Olympic record time of 1:55.350.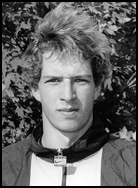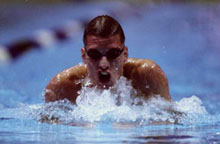 Tom Malchow, Tom Dolan at Atlanta games, Gustavo Borges
Gustavo Borges, a national hero in Brazil, competed in his third Olympics and collected a bronze medal in the 100 meter freestyle relay to go with the silver and two bronze medals he won in
Atlanta.
Marcel Wouda, also a three time Olympian, was a member of the Netherlands' bronze medal 4x200 meter relay team, winning his first medal after a narrow miss in Atlanta. Wouda was the most active Wolverine, also competing in the 100 meter breaststroke, 200 meter individual medley and the 4x100 medley relay.
Chris Thompson, the only current UM swimmer on the U.S. team, captured a bronze medal in the 1500 meter freestyle. A returning senior for the Wolverines, Thompson finished second in the 1500 at the 2000 NCAA championships in a personal best time of 14:35.95.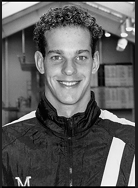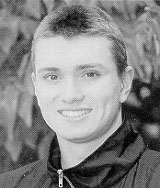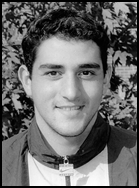 Marcel Wouda, Chris Thompson, Derya Buyukuncu,
Derya Buyukuncu, an 11 time Big Ten champion and 10 time All-American for the Wolverines,1995-1998, made his third Olympic appearance. He improved on his Atlanta time in the 100 meter backstroke by a half-second, but did not not make the finals.
El Salvador's Francisco Suriano Sui finished fourth in his heat of the 200 meter breaststroke. Abel Sanchez of Holland, Michigan, competed for Peru and placed 25th in springboard diving. Jorge Carral, a 17 year-old freestyler who would come to U-M in 2003, competed for Mexico, placing 24th in 400 and 31st in 1500.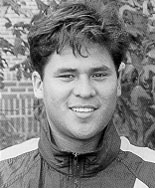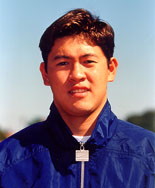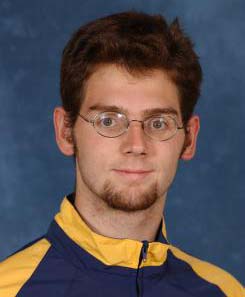 Abel Sanchez, Francisco Suriano Siu
Three recent Wolverines swam for Canada. Owen Von Richter, 1995-1998, joined Tom Dolan in pursuit of gold in the 400 meter individual medley, but didn't fare as well--finishing 7th in his heat. Mike Mcwha was an alternate on the Canadian 4x200 meter freestyle relay team. Mcwha did not get a chance to swim as the Canadian's finished 7th, 14.8 seconds behind Australia's world record pace. Andrew Hurd, who would swim for U-M 2001-2005, finished 23rd in the 1500m freestyle.
Shannon Shakespeare, a veteran of the Atlanta games, again represented Canada in the 400 and 800 meter freestyle relays. She swam to another 5th place finish in 800 meter race, but dropped one spot to seventh in 400 meter relay. Shakespeare was named Big Ten Swimmer of the Year for 2000 on the strength of six first place finishes at the conference meet. She led UM to a 14th place finish at the 2000 NCAA meet, finishing 6th in 200 meter freestyle, 10th in the 100 freestyle and 6th in the 200 individual medley.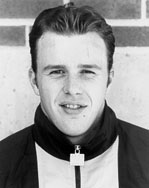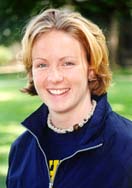 Mike Mcwha, Owen Von Richter, Shannon Shakespeare
Samantha Arsenault, an incoming freshman from Peabody, MA, was the first UM woman swimmer to compete for the US since Ginny Duenkel in 1964. Arsenault's third place finish in the 200 meter freestyle at the US trials earned her a spot on the 4x100 and 4x200 meter freestyle relay and the 4x100 meter medley relay teams. In Sydney she swam only the 4x200 freestyle relay, teaming with Diana Munz, Lindsey Benko and Jenny Thompson to win the gold medal in an Olympic record time of 7:57.80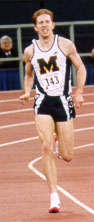 An injury dashed Kevin Sullivan's Olympic dreams in 1996, but the Brantford, Ontario native worked his way back to a number four ranking among the world's elite 1500 meter runners. A fourteen time All-American in cross country and track while at UM, Sullivan won the NCAA indoor mile championship in 1995 and 1998, the outdoor mile in 1995 and was part of Michigan's record setting 1995 distance medley relay team. Kevin posted a time of 3:46:59 in the Canadian Olympic trials to win a trip to Sydney. Earlier in the summer he broke a more than 30 year old state of Michigan record in the mile.
The 1500 was one of the premier events at Sydney with one of the best fields ever assembled. Sullivan finished fifth with a time of 3:35.5


Elise Ray
UM had its first representatives in three women's sports in Sydney. Incoming freshman Elise Ray emerged as the leader of the US women's gymnastics squad. The Columbia, MD 18 year old, who already had a release move on the uneven parallel bars named for her, placed first in the US trials. She also finished first in the all-around at the US Championships in June.
It took nearly ten years and she never got to wave from the medal stand, but Ray was finally awarded a bronze medal. In Sydney, Ray led the U.S. team to a fourth place finish behind China, Romania and Russia. Allegations soon arose, however, that several of the Chinese athletes were under the minimum age of 16. In February 2010 the International Gymnastics Federation ruled that Dong Fanxiao was in fact only 14 during the Sydney competition. China's medals were officially reallocated on April 28, 2010 and the U.S. team advanced to third place.
In Individual competition she finished fourteenth in the all-around and eighth in the balance beam. With an overall score of 37.661, Ray was the top American gymnast in the all-around competition with scores of 9.537 in floor exercise, 9.487 in vault, 9.750 in uneven bars and 8.887 on balance beam. After a disastrous opening on the vault, Ray and other competitors were allowed to redo the skill when it was discovered the apparatus was set improperly. Ray fell on the balance beam but came back to record the second highest score on uneven bars.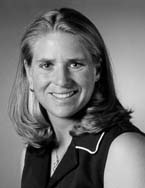 Jennifer Brundage
Assistant UM softball coach Jennifer Brundage not only won a gold medal playing third base and left field for the U.S., she posted a team-high .281batting average on 9-29 hitting with 4 runs scored, 3 rbis and 2 homeruns.
Brundage played her college ball at UCLA, where she helped the Bruins to four NCAA World Series, finishing as national champions in 1992 and runner up in 1993. She led NCAA Division I batters with a .518 average in 1995 and graduated with the UCLA records in home runs, RBIs and doubles. Brundage, who joined the UM staff in 1999, was an alternate on the 1996 Olympic team.
Bernice Orwig, an assistant coach of the new UM women's water polo team as the starting goalie for the silver medal winning US women's water polo team. Orwig propelled the University of Southern California water polo team to the collegiate championship in 1999.
Rudy Tomjanovich, star forward for UM, 1968-1970, a 1970 All-American, NBA All-Star and current coach of the NBA Houston Rockets, coached the heavily favored US basketball team. The U.S. won the gold medal as expected, but did have a few close games, beating Lithuania by two points and Russia by five.
UM swimming coach Jon Urbanchek served as an assistant coach for the US for the fifth time. During his eighteen years at Michigan, Urbanchek has produced twenty Olympic swimmers who have won three gold medals, five silver and one bronze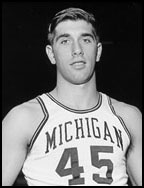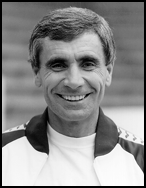 Rudy Tomjanovich Jon Urbanchek
<! -- END TEXT -- ><! -- BEGIN UM RESULTS -- >
The U-M Results - 2000
---
Tom Dolan
400 individual medley
1st, 4:11.760, World Record
200 individual medley
2nd, 1:59.770
Tom Malchow
200 m. butterfly
1st, 1:55.350, Olympic Record
Samantha Arsenault
4x200 freestyle
1st, 7:57.80, Olympic Record.
Arsenault swam the first leg of the race in both the prelim and final. She teamed with Diana Munz, Lindsay Benko and Jenny Thompson in the finals.
Chris Thompson
1500 m. freestyle
3rd, 14:58.81
Gustavo Borges (Brazil)
100 m. freestyle relay
3rd, 3:17.40
100 m. freestyle
8th in semi-final heat, 49.93, did not advance to finals
Marcel Wouda (Netherlands)
100 m. breaststroke
7th in semifinal heat, 1:01.94, did not advance to finals
4x200 freestyle relay
3rd, 7:12.70 (Wouda swam third leg in 1:48.56)
200 individual medley
5th, 2:01.48
4x100 medley relay
4th, 3:37.53
Shannon Shakespeare (Canada)
4x100 freestyle relay
7th, 3:42.90 (Shakespeare swam 3rd leg in 55.10)
4x200 freestyle relay
5th, 8:02.65 (Shakespeare swam 2nd leg)
Mike Mcwha (Canada)
4x200 free relay (alternate)
did not compete, Canadian team finished 7th, 7:21.70
Owen Von Richter (Canada)
400 individual medley
7th in heat, 4:25.70, did not advance to finals
Owen Von Richter (Canada)
400 individual medley
7th in heat, 4:25.70, did not advance to finals
Derya Buyukuncu (Turkey)
100 m. backstroke
5th in heat, 0:56.21, did not advance to finals
Francisco Suriano Siu (El Salvador)
200 m. breaststroke
4th in prelim. heat, 2:20.10, did not advance to semi-finals
Andrew Hurd (Canada)
1500 m. freestyle
7th in heat, 23rd overall, 15:30.98
Jorge Carral (Mexico)
400 m. freestyle
4th in heat, 28th overall, 3:58.34
1500 m. freestyle
6th in heat, 31st overall, 15:43.02
Abel Sanchez (Peru)
Springboard Diving
25th, did not advance to finals
Elise Ray
Gymnastics team
U.S. finished 3rd in the team competition, Ray scored 9.337 on beam, 9.725 on uneven bars, 9.418 on vault and 9.337 in floor exercise. (Gold medal winner China was stripped of its medal in April 2010 in the resolution of long-standing allegations that it s team included underage athletes.)
All-Around
14th, 37.661
Ray was the top American gymnast in the all-around competition with scores of 9.537 in floor exercise, 9.487 in vault, 9.750 in uneven bars and 8.887 on balance beam.
Balance beam
8th
Kevin Sullivan (Canada)
1500 meter run
5th, 3:35.5 in finals
2nd in semifinal heat, 3:39.66, advanced to finals; placed 4th in qualifying heat, 3:40.08, to advance to semifinals
Bernice Orwig
water polo, goalie
2nd
Preliminary Round
US 6 - Netherlands 4
US 8 - Canada 8
US 7 - Russia 5
US 6 - Australia 7 (Orwig did not play)
Medal Round
US 9 - Kazakhstan 6 (Orwig in goal 1st half)
US 6 - Netherlands 5
US 3 - Australia 4
Jennifer Brundage
softball,
3rd base and left field
1st (7-3)
Qualifying Round
US 6 - Canada 0, Brundage, 3b, 2-3, 3 run homer
US 3 - Cuba 0, Brundage, lf, 0-2
US 1 - Japan 2, Brundage, dh, 2-4
US 0 - China 2, Brundage, lf, 1-5
US 1 - Australia 2, Brundage 1-4
US 2 - New Zealand 0, Brundage, lf, 3-3, homerun
US 6 - Italy 0, Brundage 2-2 and a walk
Medal Round
US 3 - China 0, Brundage, dh, 0-3, scored 1 run
US 1 - Australia 0, Brundage, 3b, 0-3
US 2 - Japan 1, Brundage, 3b, 0-3
Brundage finished with a team high .281 average on 9-29 hitting with 4 runs scored, 3 RBIs and 2 homeruns
<! -- END UM RESULTS -- >
---