Michigan in the Olympics

1968 - Mexico City
<! -- BEGIN TEXT -- >
Sixteen U of M athletes competed in the Mexico City games. Carl Robie brought Michigan another individual gold medal in swimming, taking first in the 200 meter butterfly. Robie also swam the butterfly leg for the 4x100m medley team in the qualifying round. The qualifying time of 4:03.24 set new Olympic record. The U.S. went on to win the gold medal in another Olympic record time of 3:53.9. John Clawson, who played alongside Cazzie Russell and Bill Buntin on two NCAA tournament teams, earned gold as a member of the U.S. basketball team. In his third Olympic competition, Alvaro Gaxiola thrilled his countrymen by winning a silver medal for Mexico in platform diving.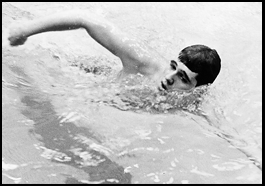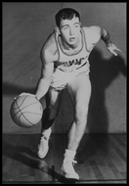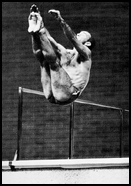 Carl Robie, John Clawson, Alvaro Gaxiola
The most remarkable Wolverine performance, however, may have been turned in by diver Maxine "Micki" King, a 1966 graduate. During King's time in Ann Arbor, there were no varsity sports for women, but she trained regularly with U of M men's diving coach Dick Kimball. After graduating, King joined the Air Force but came to Ann Arbor for training whenever possible and won a spot on the U.S. team. In the three meter competition at Mexico City King was in first place after eight dives, but on her ninth, a reverse one and a half layout, she hit the board, breaking her left forearm. Unable to lift her arm over her head, she completed her 10th dive but fell to fourth place.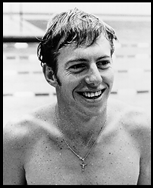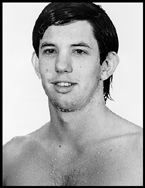 Juan Bello, Bill Mahoney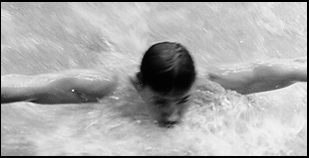 Thomas Arusoo Juan Bello finished 4th in the 200 meter individual medley for Peru. Canadians Thomas Arusoo and Bill Mahoney both competed in 100 and 200 meter butterfly, but neither placed. Marilyn Dawson Corson swam the women's 100 and 200 meter butterfly for Canada and was on the bronze medal winning 4x100 freestyle relay team.

Though she did not attend the university, Corson brought a special U of M connection to the games. As a child she practiced at the Union Pool before the family moved to Canada. Her mother, Rose Dawson, had been coach of the U of M women's swimming club and an organizer of the Ann Arbor Swimming Club. Corson was also the granddaughter of legendary Wolverine swimming coach Matt Mann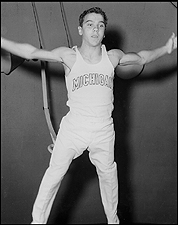 Gil Larose Gymnasts Gil Larose and Sid Jensen, who led UM to NCAA gymnastics titles in 1963 and 1970 respectively, competed for Canada but did not place. Larose was the first UM gymnast to win the NCAA all-around title.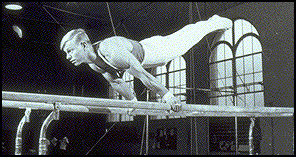 Sid Jensen
Ron Kutchinski won the the Big Ten 800 meter championship in 1968 and finished first in his preliminary heat at the NCAA meet before bowing out of the competition due to injury. He was, however, granted an automatic qualification for the U.S. Olympic Trials. Kutchinski earned a spot on the U.S. 800 meter team and advanced to the semi-finals in Mexico City. Tom Robinson made his third and final Olympic appearance for the Bahamas. He ran the first leg on the 4x100 meter relay team that made the semi-finals. Shot putter George Puce, a 1962 letterwinner, made the Canadian team but scratched in the qualifying round at Mexico City. Ann Arbor's Francie Kraker became the first U of M woman to make the U.S. track squad and the first native female Michiganian to make the U. S. Olympic team.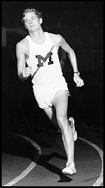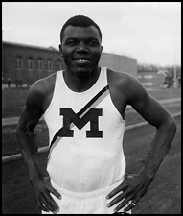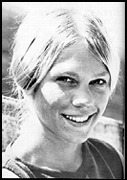 Ron Kutchinski, Tom Robinson, Francie Kraker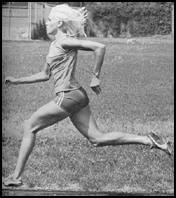 Francie Kraker
Kraker, who began training with long-time UM phys-ed instructor and coach Red Simmons while in junior high school, had firmly established herself as one of the top three U.S. half-milers and a solid Olympic prospect by her junior year at the university, having defeated most of the U.S.'s other half-milers and set a world indoor record in the 600 yard run. After a year of setbacks, including severe tendonitis, an appendectomy, and a disastrous Olympic Trials where she finished fourth, Kraker made the squad in a high-altitude race when injured 400 meter champion Jarvis Scott opted out of the 800 to concentrate on her specialty. In Mexico City, Kraker finished 5th in her preliminary heat in a time of 2:07.3.
Kraker made the 1972 Olympic team in the inaugural 1500 meter race for women. She went on to a successful career as a coach and athletic administrator, including a stint as U of M women's cross country and track coach, 1981-1983; her team won Michigan's first Big Ten women's track championship in 1983. Kraker was inducted into the U of M Hall of Honor in 1994, the fourth woman to be so honored, and in 1995 was the second person inducted into the U of M Women's Track Hall of Fame, following her mentor, Red Simmons.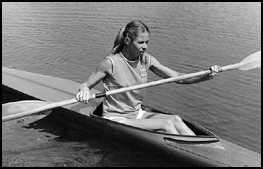 Sperry Jones Rademaker practicing in a single kayak Marcia Jones Smoke, a bronze medalist in 1964, made the best U.S. showing in canoeing/kayaking with a fourth place finish in the women's kayak singles. She then teamed with her sister Sperry Jones Rademaker, a U of M graduate student 1964/65-1965/66, for a seventh place finish in the 500 meter doubles kayak. Toby Cooper , a graduate student in zoology, made the U.S. canoe team as a reserve, but did not compete in Mexico City.
<! -- END TEXT -- >
---
<! -- BEGIN UM RESULTS -- >
The U-M Results - 1968
Carl Robie
200 meter butterfly
1st
4x100 medley relay
1st, Robie swam butterfly leg in qualifying heat.
John Clawson
basketball
1st
Alvaro Gaxiola (Mexico)
platform diving
2nd
Ron Kutchinski
800 meters, track
advanced to semi-finals
Micki King
3 meter diving
4th
Francie Kraker
800 meters, track
fifth in preliminary heat
Tom Robinson (Bahamas)
4x100 m. relay, track
team disqualified in semifinals
George Puce (Canada)
shot put
did not place
Gil Larose (Canada)
gymnastics
did not place
Sid Jensen (Canada)
gymnastics
did not place
Thomas Arusoo (Canada)
100 m. butterfly
did not place
200 m. butterfly
did not place
Bill Mahoney (Canada)
100 m. butterfly
did not place
200 m. butterfly
did not place
Marilyn Corson (Canada)
100 m. butterfly
did not place
200 m. butterfly
did not place
400 m. free. relay
3rd
Juan Bello (Peru)
200 m. ind. medley
4th
200 freestyle
did not place
Toby Cooper
canoe, reserve
did not compete
Marcia Jones Smoke
kayak singles
4th
Sperry Jones Rademaker & Marcia Jones Smoke
kayak doubles
7th
<! -- END UM RESULTS -- >
---
<! -- BEGIN CREDITS ETC -- >
Photo Credits:
Carl Robie, Ath. Dept., Box 43, 1966-1968, BHL
John Clawson Ath. Dept., Box 64-1966, BHL
Alvaro Gaxiola, from Mexico 68 Official Report of the Organizing Committee of the Games of the XIX Olympiad, vol. 3 p. 380
Micki King,
Juan Bello, Ath. Dept., Box 43. 1969-1970, BHL
Bill Mahoney, Ath. Dept., Box 43, 1969-1970, BHL
Tom Arusoo, Ath. Dept., Box 43, 1966-1968,
Gil Larose, Ath. Dept., Box 32, BHL
Sid Jensen, Ath. Dept., Box 32, BHL
Ron Kutchinski, Ath. Dept., Box 41, 1967-1968, BHL
Tom Robinson, Ath. Dept., Box 43, 1960-1963, BHL
Francie Kraker,from Michigan Alumnus, Nov. 1968, p. 10 & 13.
Sperry Jones Rademaker, courtesy of Sperry Jones Rademaker