Michigan Political Parties: Communist Parties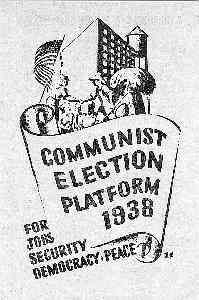 The Communist Party was formed in 1919, but was soon targeted as a subversive organization: in January 1920 about 800 suspected Communists and other radicals were arrested in Detroit, and in 1922 dozens of Communist leaders were arrested in Bridgman, Mich. The party is still active, after many ups and downs over the years.
The Bentley Historical Library holds the papers of Harry Haywood, African American Communist.
A number of collections document anti-Communist activity, including the papers of Donald S. Leonard, Gerald L.K. Smith, and Arthur H. Vandenberg.