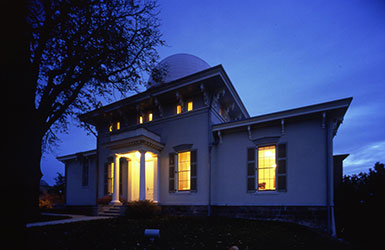 The Detroit Observatory was the first observatory built in the state of Michigan and is the second-oldest building on U-M's campus. In 2005, the Detroit Observatory became a division of the Bentley Historical Library.
Having undergone a full restoration in 1998, the building stands essentially as it was in 1854.
Please email Karen Wight at kwight@umich.edu with questions or for more information.
Address
1398 E. Ann Street (at the corner of Ann and Observatory Streets)
Ann Arbor, MI 48109-2051