Michigan in the Civil War
Goodrich, Fred Stanley, 1836-1919.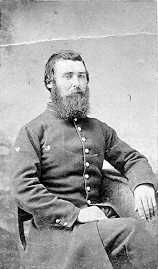 Fred S. Goodrich, from his papers
A letter (Oct. 4, 1863) written from Beaufort, S.C., describing Goodrich's experience in the 115th New York Volunteers and assaults on Fort Wagner, Morris Island, S.C., during the summer of 1863. Also a newspaper The Free South, from Port Royal, S.C., with a letter (Oct. 1, 1863) written on it. Goodrich was an Alpena, Mich., resident.