Michigan in the Civil War
Lyon, Solomon T., 1835-1890.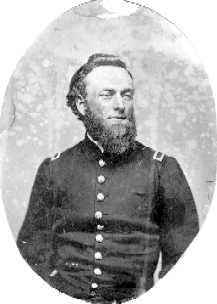 Solomon T. Lyon, from his papers
Twenty-three letters (1864-1865) written to his wife while he was serving as lieutenant and captain in the 5th Michigan Infantry. He describes the battlefield of Chancellorsville; tells of skirmishes and battles engaged in, including the Wilderness and the siege of Petersburg; gives the comments of rebel prisoners and deserters on the war, and the South's verdict on Lincoln versus McClellan in the coming election; lists the types of church activities in camp; and expresses his feelings at the death of Lincoln. Lyon was from Howell, Mich.
The collection also contains a handwritten copy of a letter (Oct. 16, 1864) written by George A. Custer to his father. He expresses his attitude towards the war and a future peace.