Michigan in the Civil War
Christiancy, Henry Clay.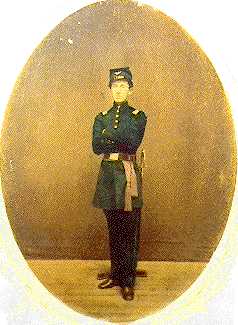 Henry Clay Christiancy, from his papers
Typescript and photocopies of a diary (1862-1864). The diary contains brief notations of daily activities and maps of military engagements. The collection also includes some correspondence. Christiancy, from Monroe County, Mich., served as first lieutenant in the 1st Michigan Infantry.
This collection is available on microfilm for interlibrary loan.