Michigan in the Civil War
Browse by Name: Alford, George Washington.
Alford, George Washington, 1828-1863.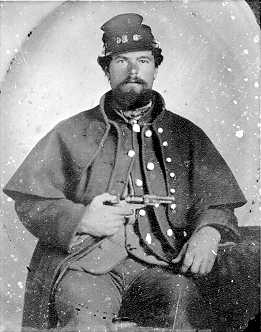 George W. Alford, from his papers
Typescripts of seven letters (1862-1863) written to his sister from the Mississippi area. He describes river battles, shelling and plundering a town, foraging and pillaging, and a march through swamp lands. He criticizes nurses in the hospitals, and speaks of women and children in food lines. Alford was a corporal in Company D, 6th Michigan Infantry, and died July 28, 1863, from wounds received in action at Port Hudson. Alford (also spelled Alfred) was a resident of Lawton, Mich.
This collection also contains a typescript copy of a Nov. 18, 1863 letter from William S. Kinney, regarding his service in an unidentified frontier area.