Michigan in the Civil War
Browse by Name: Coffinberry, Wright L.
Coffinberry, Wright L., 1807-1889.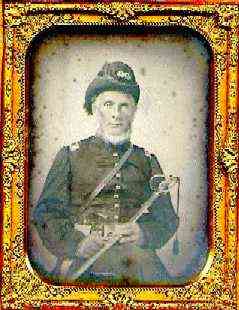 Wright L. Coffinberry, from his papers
Coffinberry was a Grand Rapids, Michigan surveyor and captain in Company C of the 1st Michigan Engineers and Mechanics. His papers include a manuscript autobiography (1887, with partial typescript and index) which contains description of his service in the Civil War, as well as testimonial letters, Jan. 5 and Jan. 6, 1863, from other officers of his regiment and from members of his company, on the occasion of his resignation from the service.