Michigan in the Civil War
Browse by Name: Shay, Ephraim.
Shay, Ephraim, 1839-1916.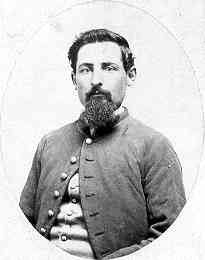 Ephraim Shay, from his papers
Shay was a Harbor Springs, Mich., businessman, inventor of the Shay railroad locomotive, and postmaster at Haring, Mich. During the Civil War he served in Company D, 8th Missouri Infantry. The collection includes a diary (1861-1863) describing his military experiences, including the battles of Forts Henry and Donelson, Shiloh, and Vicksburg, as well as orders and official documents.