Michigan in the Civil War
Browse by Name: Thompson, Frank
Robbins, Jerome John, 1841-1921.
This collections is available online.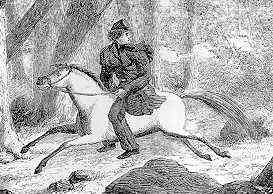 Sarah Emma Edmonds, from her Nurse and Spy in the Union Army. Hartford, Conn., 1865.
Nine journals (May 20, 1861-Feb. 14, 1864; Jan. 1-Aug. 6, 1865) kept while he was a private in Company I, 2nd Michigan Infantry, and in the hospital dispensary. Later he became a steward, then assistant surgeon. The early journals are concerned chiefly with his religious activities and meditations, with frequent references to his friend Frank Thompson (Sarah Emma Edmonds) until her desertion in April 1863. He also describes camps and hospitals and life and duties connected with them; the weather; food; people and places visited; the battles of Bull Run and Williamsburg and the shelling and evacuation of Yorktown, with reports on news of war activities elsewhere. There are many comments on fellow soldiers, chaplains and officers, and especially on General McClellan, General Burnside, and Colonel Poe. He was taken prisoner at Savage Station, June 29, 1862, because he refused to leave his patients when the Union Hospital fell into the hands of the enemy. There followed monotonous months of inactivity at Camp Parole, Annapolis, until his release in December 1862. Then begins the march across Kentucky and Tennessee in the campaign for east Tennessee, the skirmish at Blue Springs, and the siege and fall of Knoxville. He gives vivid descriptions of the Cumberland Mountains area; contrabands; the people (rural, city, loyalists, rebels) and their farms and homes; and cities and towns. He comments on re-enlistment. Finally he describes a river trip from Vicksburg to Cincinnati; the siege of Petersburg; devastation and destruction everywhere; the surrender of Lee, the death of Lincoln, the grand review, and mustering out.
There are two letters (Oct. 12 and Dec. 22, 1863) that also describe the scenery and the skirmishes on the march to Knoxville.
Robbins was from Matherson, Mich. In 1867 he graduated from the University of Michigan Medical School and later lived in Boyne Falls, Mich.
The collection also includes one letter (April 17, 1865) written by J. A. Classer (regiment unidentified) from the headquarters of the military commander in Indianapolis, Ind., to Jerome Robbins, concerns the death of President Lincoln and public mourning in the city.
Also two letters (Jan. 16 and May 10, 1863) written by Sarah Emma Edmonds to Jerome Robbins after she had resumed her real identity and had become a nurse. As Frank Thompson she was in Company F, 2nd Michigan Infantry, 1861-April 1863.
This collection is available on microfilm for interlibrary loan.