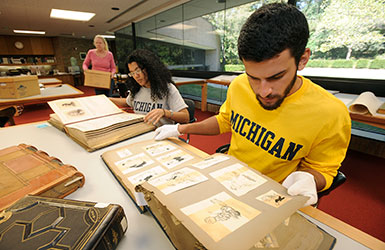 The Bentley Historical Library welcomes you to explore and engage with our vast collections. The Library is open without fee to the public, and we welcome researchers regardless of academic or professional affiliation.
Hours and Location
Hours
Monday
–
Friday
:
9:00am – 5:00pm
Exceptions
May 29, 2017: Closed
July 4, 2017: Independence Day: Closed
August 23, 2017: Close at 1:30 p.m.
September 4, 2017: Labor Day: Closed
November 23-25, 2017: Thanksgiving Break: Closed
December 13, 2017: Close at 2:30 p.m.
December 22, 2017: Close at 12:00 p.m.
December 23, 2017 – January 1, 2018: Closed
Location
Bentley Historical Library
1150 Beal Avenue
Ann Arbor, MI 48109-2113
734-764-3482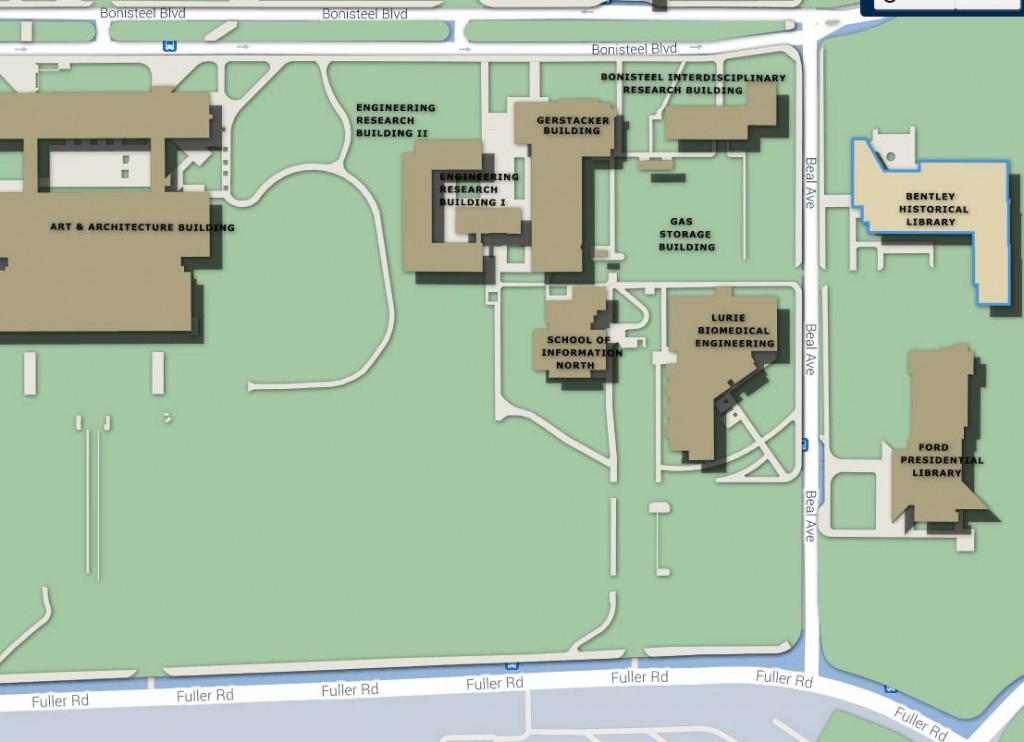 The Bentley Historical Library Reference staff offers assistance in person, by phone, and by email.
Ask An Archivist – this online form can be sent to Reference staff with your questions about our collections, duplication policies, or copyright information.
The library is located on the University of Michigan's North Campus, and offers free parking on the south side of the building.