The Bentley Historical Library is open by appointment to the public.
You must request an appointment at least 3 days in advance of your desired visit date. 
How to Make an Appointment
1.) In order to make an appointment, you will need to let us know what you want to see while you're at the library. That means you'll need to first submit a request for materials. 
2.) Review your request information, then under Appointment, click on the "New Appointment" button to view available dates/times or select an existing appointment from the drop-down menu.

3.) To set a new appointment, double-click in the calendar's white space, which are available dates and times:
4.) Then fill in the pop-up window with the length of your appointment: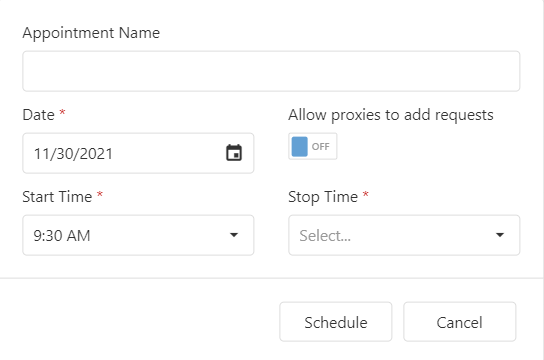 We will email you to confirm your visit date and time.
If you have any questions, please email: bentley.ref@umich.edu