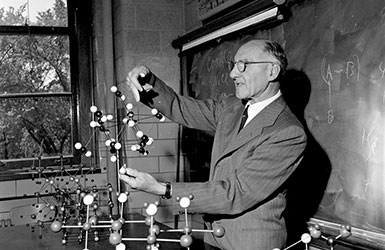 Bentley catalogs and databases can help you take a deep-dive on a specific subject or into a particular format, but they do not reflect the entirety of Bentley collections.
For a full representation of Bentley holdings, please use the U-M Library Search, the official catalog for the University of Michigan library system.
Alumnae Survey
Data from a 1924 survey data reflecting women's experiences in U-M's earliest days.
Alumni Files Index (1841-1968)
Formerly known as the Necrology Index. Data on alumni who attended the University of Michigan and who died prior to 1965.
Athletics Library
Online exhibits and historical information about each varsity sport.
Athletics Team Rosters
Individuals who have been part of the varsity sports program at U-M, 1864-present.
Digital Media Library
Streaming access to digital sound, film, and video content from Bentley collections.
Finding Aids
More than 2,800 descriptive inventories, indexes, or guides for Bentley materials.
Honorary Degree Recipients
Searchable by year or recipient.
Image Bank
More than 25,000 digital images scanned from the Library's collections.
Michigan Daily Digital Archive
Searchable access to The Michigan Daily student newspaper, dating back to its founding in 1890.
Michigan Daily Alumni Photographers
A collaborative effort to preserve and promote the photographic heritage of The Michigan Daily.
Muschenheim Digital Archive
A selection of William A. Muschenheim's drawings and photographs.
Polar Bear Roster
Names and units of the men who served in WWI's Polar Bear Expedition.
Polar Bear Digital Collection
Digitized manuscripts and photographs, plus maps and primary source materials.
Subject Guides
An overview of the Bentley's holdings on a select topic.

University of Michigan History Image Databases
Simultaneously search nine databases for digital images related to University of Michigan history.
Vertical File
Small items and clippings, usually printed items.
Web Archives
Preserved websites from the University of Michigan as well as individuals and organizations from around the state.